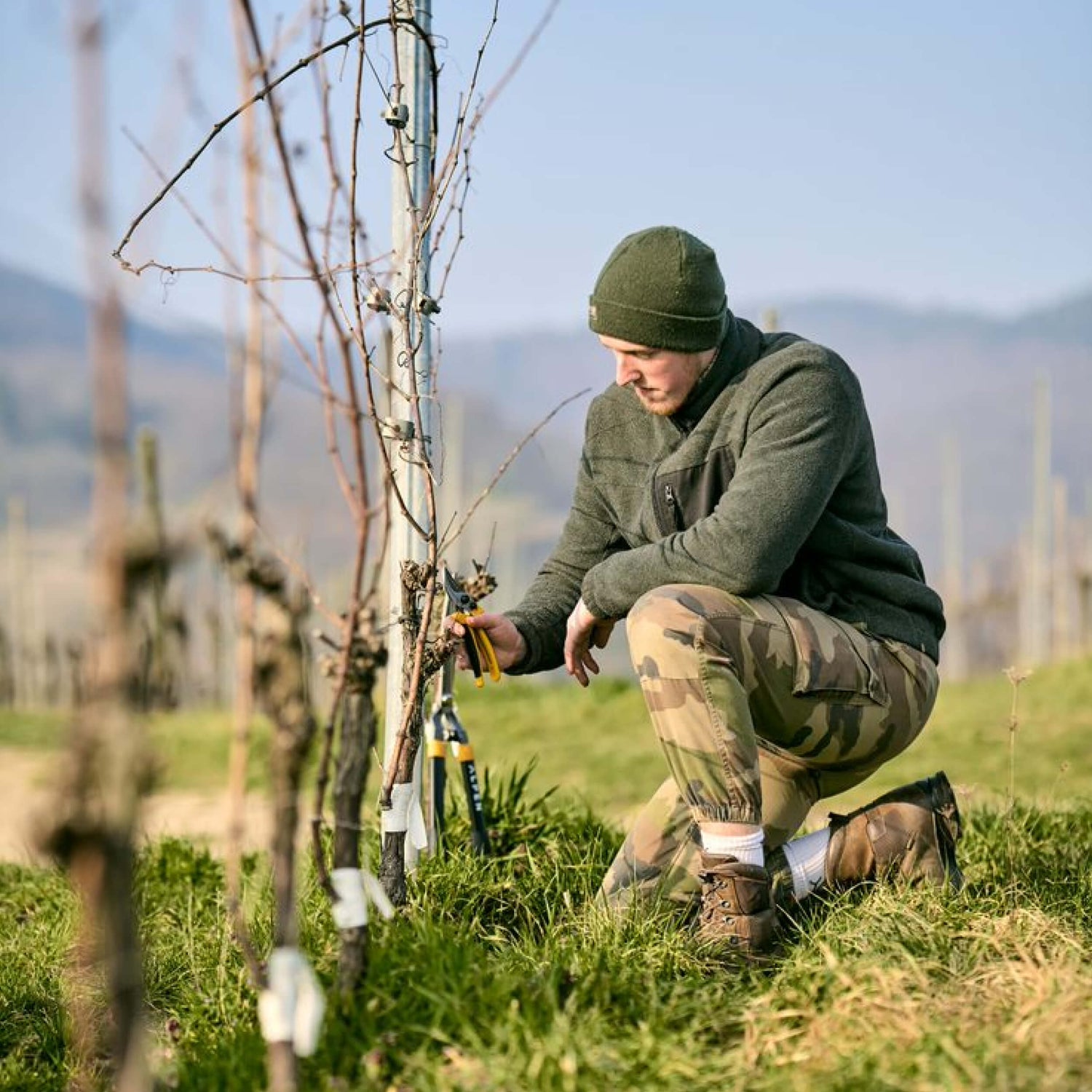 ALPEN, the new brand of pruning tools and accessories born in Switzerland, to meet the requirements of professionals and individuals who love nature.
Robust, durable, ergonomic, our tools and accessories (manual and electric pruners, hedge shears, loppers,saws, accessories,...) have been designed for work in nature. We know how important it is for you to use reliable and carefully designed tools. This is why all our tools are tested and verified by the best experts in Switzerland. It's why we design products that are made to last: carefully selected, rigorously tested, and with wearable parts that can be easily replaced with available spare parts.
If you like to spend time in your garden and if you have made working in nature your job, you need quality tools to get your task at hand done well. Then look no further: ALPEN has created the right product line for you. With our Swiss professional quality tools, you can lighten your workload and rediscover the pleasure of gardening and working in nature.
Pruning shears, loppers, hedge shears, saws... our entire range is available online.
Dear customer,
Thank you for choosing ALPEN, a proudly Swiss brand. We design and manufacture our high quality products to meet the demands of our customers, while honoring our heritage of Swiss excellence and craftsmanship. Our products are designed to deliver reliability and performance, even under the most challenging conditions that nature sometimes imposes.
ALPEN embodies the values of high quality service, but also the values of nature's craftsmen, the spirit of the mountains and respect for the elements - all characteristics deeply rooted in Swiss culture.
At ALPEN, we are deeply committed to the sustainable and responsible management of natural resources. We hope that you will be satisfied with the use of our products.  Please do not hesitate to contact our teams to help you use your ALPEN tool safely and responsibly to ensure its long life.
We appreciate the trust you place in our brand and hope you enjoy working with your ALPEN products.
How do our tools have superior quality ?
ALPEN designs pruning tools in partnership with the world leader in cutting tools: FELCO ©. This renowned company based in Switzerland has chosen to provide ALPEN with its undisputed know-how in pruning tools: pruning shears, hedge shears, loppers, saws...
ALPEN and FELCO: a strategic partnership for a complete and innovative range.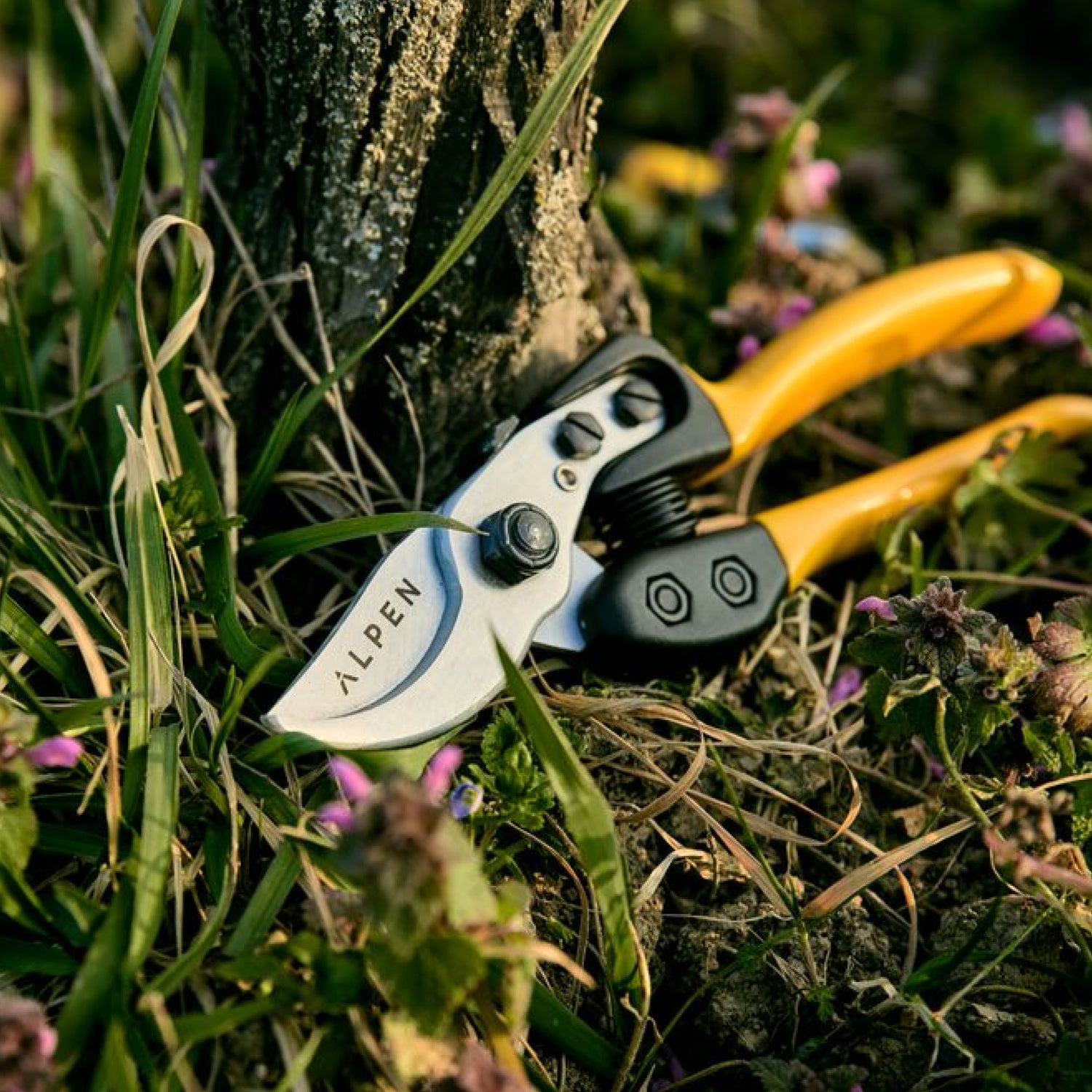 A union that makes sense
In the heart of the Swiss Alps, two brands have joined forces and their passion: ALPEN and FELCO. Sharing common values of quality, sustainability and respect for nature, our two brands have joined forces to offer great tools to all nature lovers, wherever they are, and whether they are professionals or home users.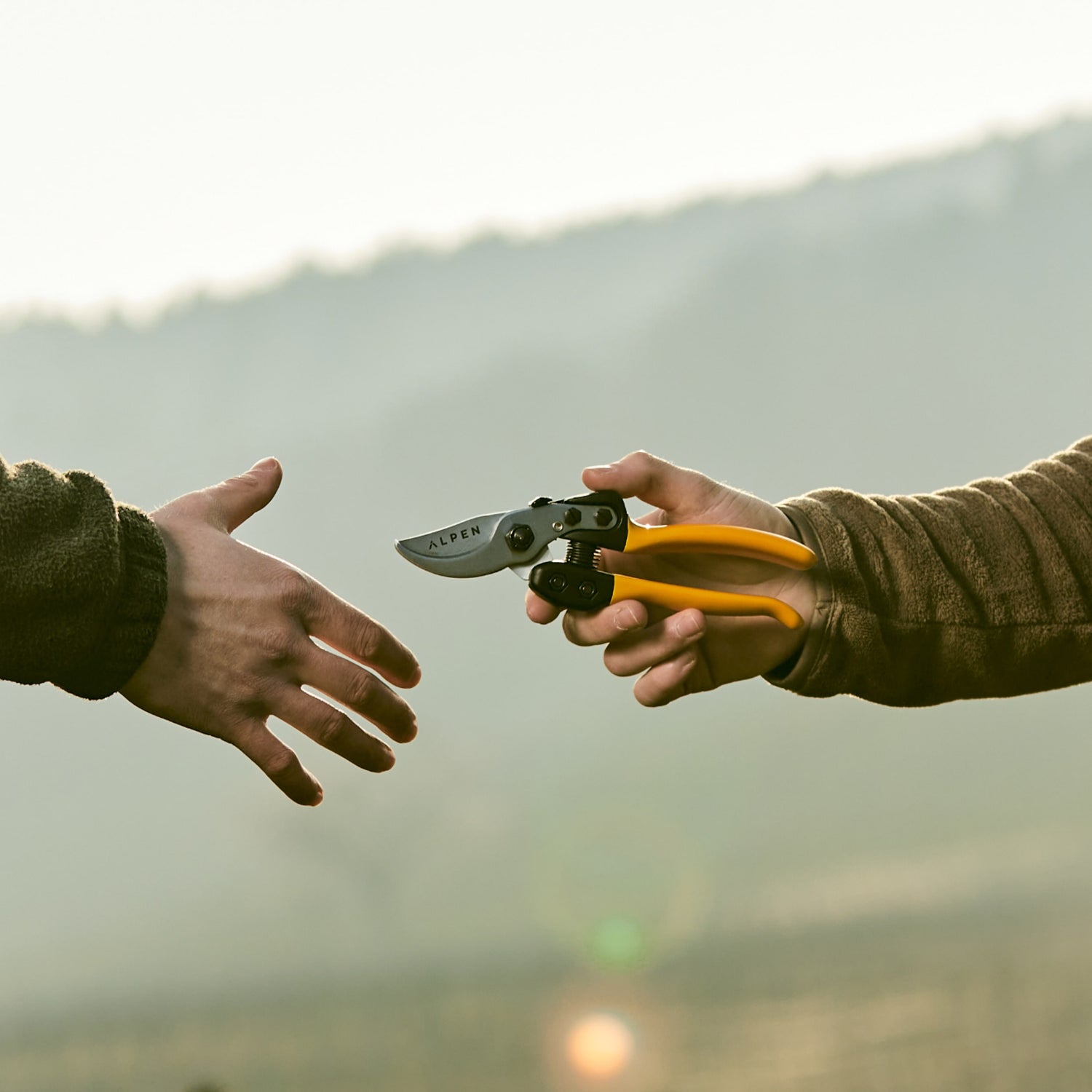 Complementary agility and know-how
ALPEN, with its dynamic start-up model, shines through its agility and speed of execution, enabling it to rapidly develop new products and adapt to evolving market demands. FELCO, with its over 75 years of experience, brings technical expertise, undisputed know-how and a worldwide network of the best partners.
An accessible offer for everyone, everywhere
The result of this alliance is our range of ALPEN products. Limited but essential, the range of tools offered for sale responds to a specific demand from informed consumers who are looking for the best balance between price, performance and durability.
ALPEN tools are designed with a target price in mind, without compromising on quality and durability. Thanks to our collaboration, everyone will be able to find the right tool for their needs.
The ALPEN x FELCO strategic partnership means quality products at the best price for everyone. So join us in this exciting adventure!